Edifying – that's a word you don't often see on bar reviews. Even if you do use it, there's still a scholarly notion to it. That feeling like you're there to be taught, or brought on a superlative-laden grand flavour escapade. That sinking feeling when you go that maybe you won't be cocktail smart enough to get what they're doing, or not adventurous enough to sip on something the bartender's been fermenting for the last two weeks. Jigger & Pony isn't quite like that.
This new iteration of the Jigger & Pony Group's flagship bar is at the Amara Hotel on Tanjong Pagar. To call it a transplant wouldn't do it justice. This is more like one of Singapore's favourite bars growing up into a stunner, but he's still your good pal, that guy you'll readily let your guard down and let out a snort-laugh rip around.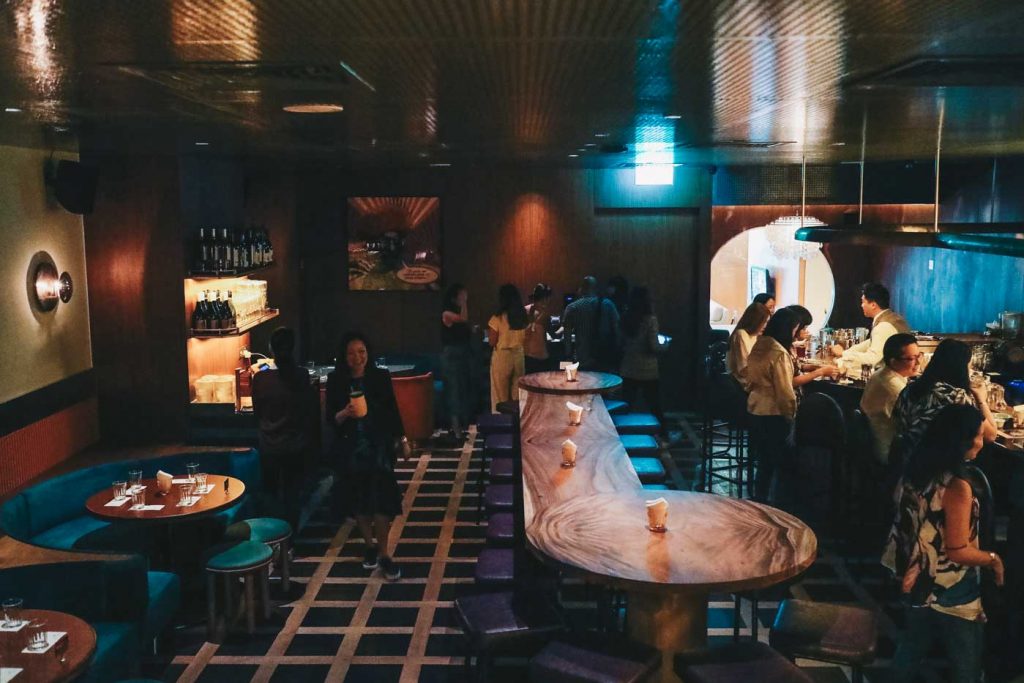 Co-owner Indra Kantono speaks of their desire to offer something for everyone at this new bar. Uttered by less experienced operators, it usually results in incoherence. In their hands – he with co-owner and hospitality director Guoyi Gan, bar programme director Aki Eguchi and group executive chef Polo Seah and their team – the Jigger & Pony experience unveils itself in layers, each revelation at the ready to enlighten, entertain and delight.
We begin peeling them back from its interiors. I've heard some say that this still feels like the old Amoy haunt, but I don't get it, to be honest. Maybe I wasn't so much a fan of the vacant-ish entranceway area of the original, or the awkward narrow berth between bar counter and booth seats. Here, they're blessed with a squarish room and a mezzanine that turns into the perfect people-watching perch. The overall effect that their colour palette of burnt orange, deep teals, cool gold and grainy wood, applied on sprawling communal tables and huddled booths is plush and cosy. That first long table you'll encounter after entering their portal has been repurposed from the wood from the old bar, and those two technicolour Ketna Patel collages still hang on the walls as a nod to their regulars from way back when.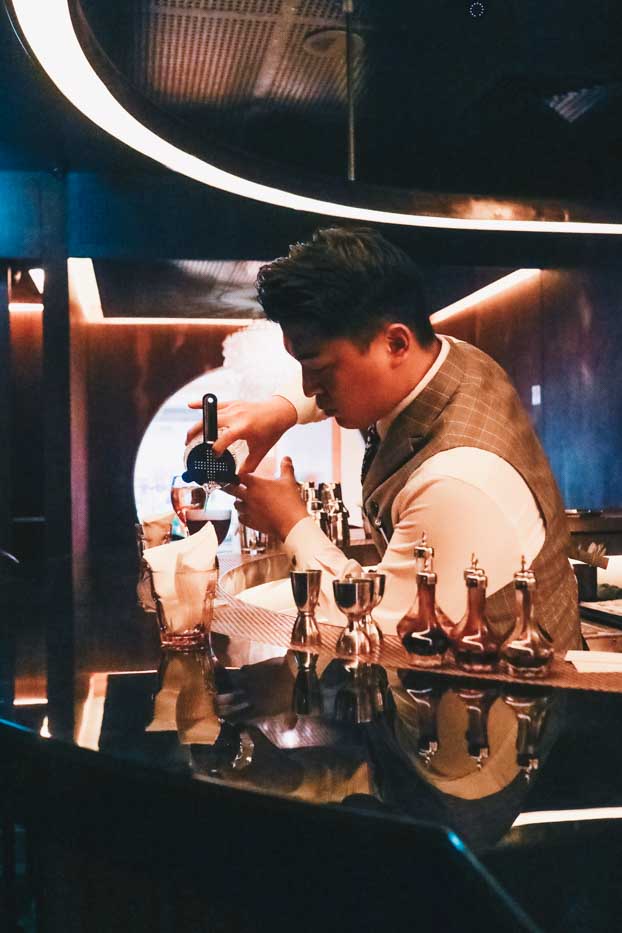 I'm a huge fan of their two bar counters, and their commitment to the guest experience, staffing the stations with plenty of bartender muscle, the likes of bar manager Jerrold Khoo, principal bartenders Giovanni Graziadei and Shigeru Nakamura, bartender Uno Jang, senior bar apprentice Nina Kong, and more. The cosier four-seater upstairs can occasionally play stage for the packed guest shift calendar that's a feature of the bar.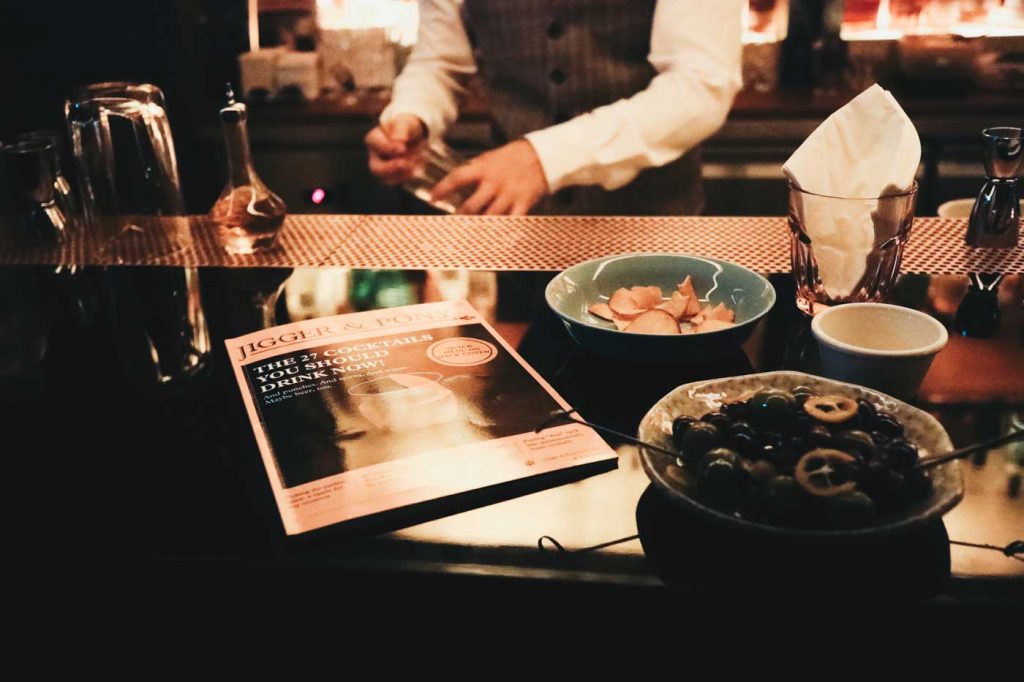 Each drinks smith here was tasked with authoring one section of the menu, where a whopping 27 cocktails ($23), six punch bowls ($230), four mocktails ($15) are available to order, alongside neat spirit pours and wines by the glass. The last time I looked at a menu this hefty was when at one of those ageing hotel bars where you'd find a White Russian using his Rusty Nail on a Pink Lady (#notsorry I went there). Here, the drinks list is a whole magazine, but a cracking one at that. The vision is Monocle – it doesn't stray far from its inspiration – and Sarah Tsang (the group's marketing manager) and her group of creatives have turned out a great read to get to know the bar, the drinks and team. It's a good way to keep meaningfully occupied while waiting for your pals to join you after work, or take one home ($18) as a memento of your night here.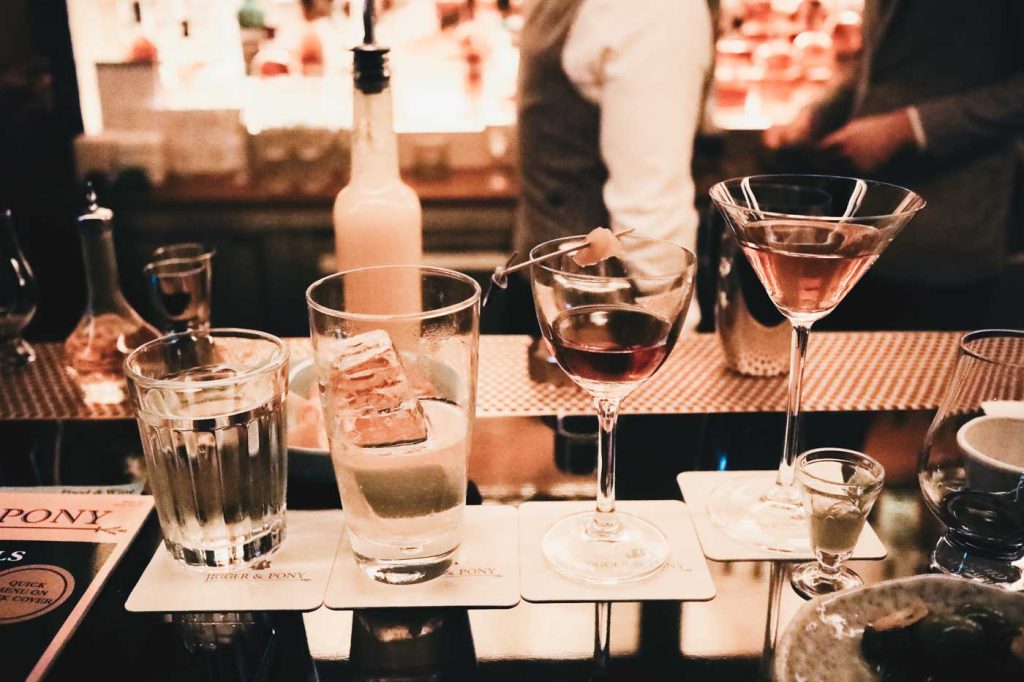 The ingredients listed are intriguing. What's lapsang souchong doing hanging out in a Singapore Sling? (Answer: It adds the slightest whiff of smokiness to the refreshing mix of Beefeater Gin, rhubarb and lime.) How did they peat Nanyang Coffee beans? (Jerrold adds Talisker 10 to an infusion of local margarine-roasted beans in vodka.) Most drinks on the Quick Menu include a component that might raise eyebrows, but probably still make surprising sense when sipped. Stand-outs at our media tasting include the bracingly bitter Shiraz Martinez, which gets a light inflection of wine and sweetness from Four Pillars Bloody Shiraz Gin to balance a bitter root bite from the Cinzano Rosso vermouth. The Pinnacle, with the peated local coffee, hits the palate with a richly sweet note and leaves with a whiff of coffee. My personal favourite is the Dry Rob Roy, a boozy, smoky number where the overall sum of liquorice, shiitake bitters, white vermouth and Talisker 10 is full-bodied and complex in each sip.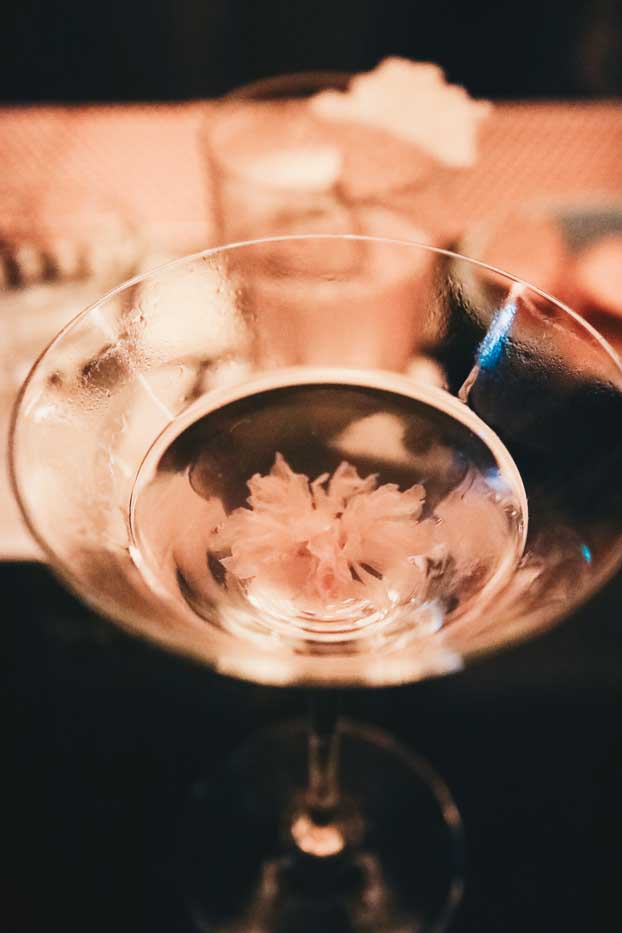 The Sakura Martini is the Instagram-worthy pick, helped on by the wispy petals of pickled sakura flower nestled at the bottom of the glass. While I found that one a little too fragrant for my liking, you'll probably be drawn to this one if you're a fan of botanical-heavy gins. Boozy is definitely a keyword I would ascribe to the drinks here. Balanced, too, and across the many options, you'll definitely find something to colour your evening or preference.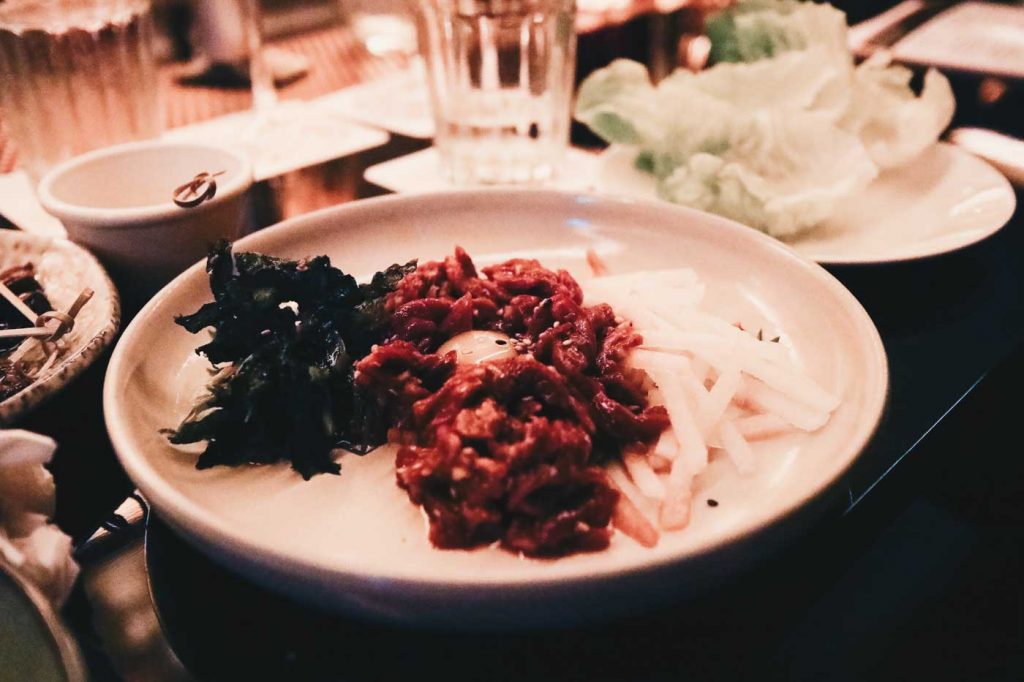 The food is no slouch either. Order the Chicken Liver Mousse – it's made and canned in-house and matches the drinks with its lavishly gamey flavours. My only complaint about the textural Korean Steak Tartare is that it's a touch too thick on the soya sauce, but if you take the recipe home from the menu, those adjustments are yours to make. The steamy, fat-rendered Pork Belly Bao is the belly hug you'll want when the alcohol kicks in and you want to keep the party going.
The overall effect of these – and given the owners' keen attention to detail, I've definitely missed a bunch of thoughtful touches – is edifying. There. I'm back to that word again. The new Jigger & Pony is great to go to because it looks like a place grown-ups would go to talk about Serious World Issues with a cigar or Champagne perched on slender fingers. How it sets itself apart from the likes of Manhattan or The Other Room – it's similar in feel – is in its amiable and approachable nature. I didn't feel like I had to put on an air of worldliness and raise my nose when I entered, and I left feeling a happy high and learned something new while having a roaring good time. That definitely makes it feel-good and edifying in my books.
Other little details
THE BEST SEATS IN THE HOUSE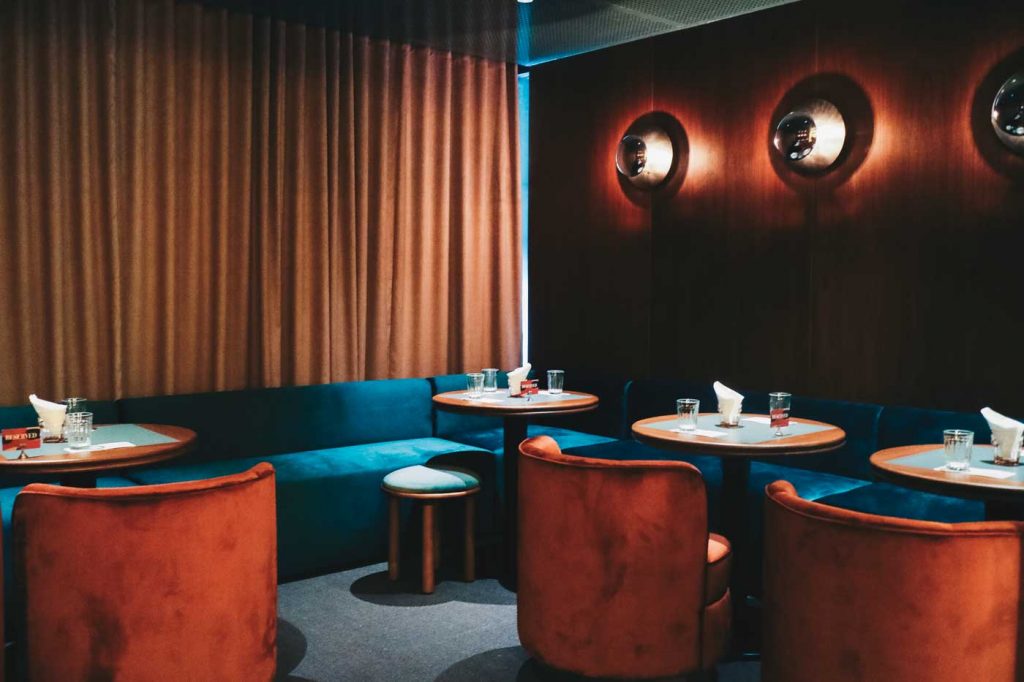 This plush corner, on the mezzanine level, diagonally across the smaller bar.
Deciding on just one prime spot to highlight was a bit of a struggle. In the end, this table ticked the boxes on comfort and privacy. Privacy because the mags are already billing them a 'date night' bar and that corner is a good excuse to get cuddly. Needless to say, if you're all about chatting with the bartenders, you should go sit at that bar upstairs – but you probably staked it out when you stepped in already.
WHAT THIS PLACE IS NOT
A hotel bar. I asked. They're just tenants in the hotel.
WHAT WE WISH WE TRIED
The Tuna Tartare Pie Tee – we heard rave reviews from those who managed to snag a serving before it 86ed.
WHAT OTHER SMART PEOPLE ARE SAYING
"But the icing on the cake has got to be that they actually have a good wine list!" – Joyce Huang, freelance food, wine and travel writer.
"Make sure you try the Madame President, a take on the classic Negroni but reinvented and reinterpreted with a Campari lollipop. Named for our president… yeah so no comments there." – Spirited Singapore.
Jigger & Pony
Lobby, Amara Singapore
165 Tanjong Pagar Road.
Facebook
Website